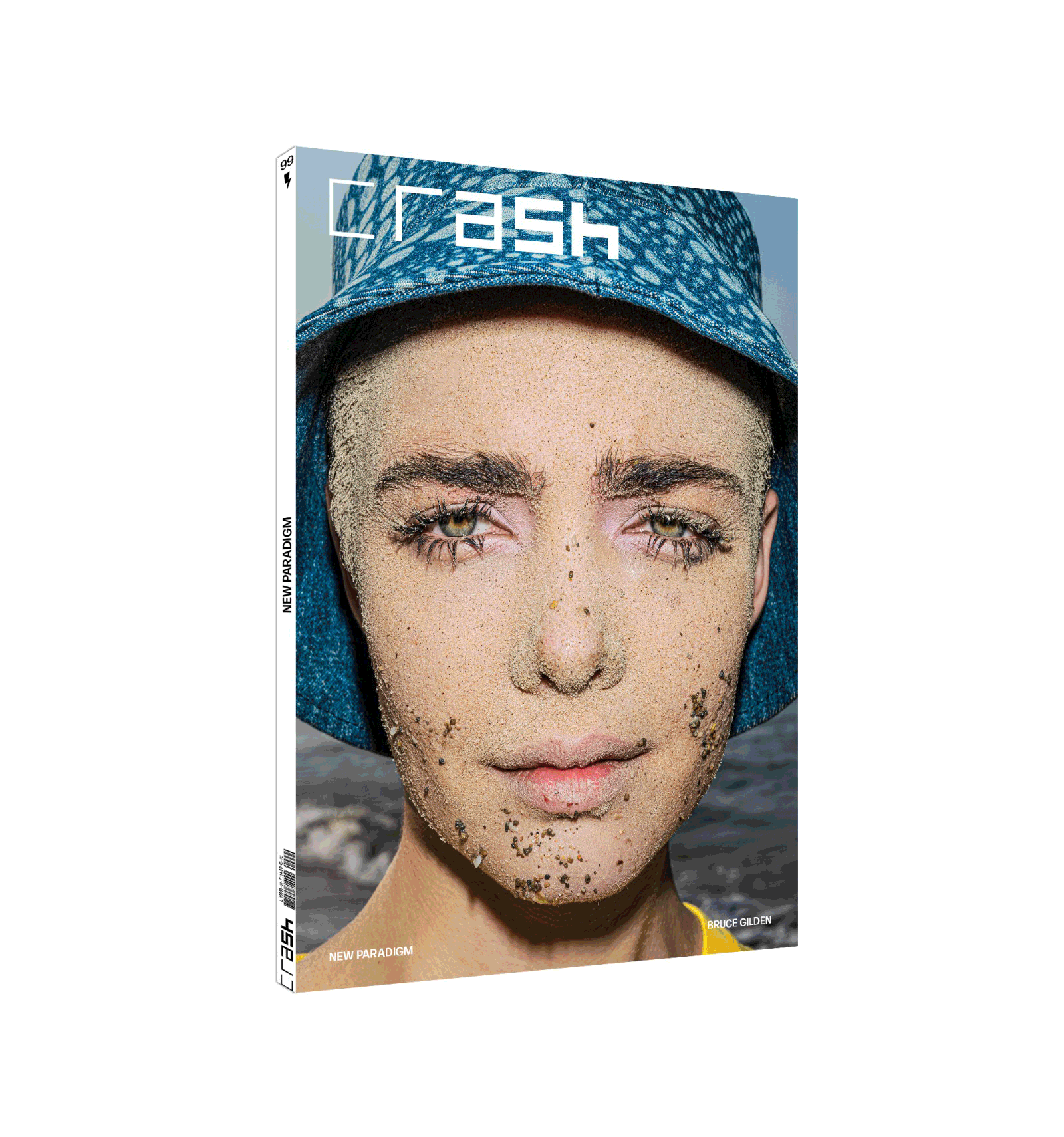 CRASH 99 Issue is about exploring the new paradigm of today's life.


"In Greek, 'epoke' is a 'parenthesis', and from my point of view, we are in the process of closing the modern parenthesis. It began with the 17th century and stretches at least through the first half of the 20th century. An epoch is about three to four centuries. Between two epochs, there are periods that are somewhat like twilights. From my perspective, this is what we are currently living through. It began in the 1950s, so the years around Lettrism, design and architectural postmodernism. It will last a few decades. We are still in this twilight period. My hypothesis is that during these periods, we still have a sense of the values that are no longer dominant, even as we are stammering towards a society that is yet to be born. We are unable to establish a new system. The philosopher Jean-François Lyotard notably demonstrated that the postmodern condition is marked heavily by the end of standard grand narratives (Marxism, Freudianism, functionalism). From this perspective, there is a kind of 'scrambling' that takes place."


Michel Maffesoli, Crash 99 New Paradigm


Discover exclusive interviews with Michèle Berstein, Clément Cogitore, Bob Colacello, Nicolas Daubanes, Le Diouck, Mary Katrantzou, Michel Maffesoli, James Norton.


And mesmerizing fashion stories with legendary Magnum photographers Olivia Arthur, Bruce Gilden, Jim Goldberg, and Alessandra Sanguinetti. Other stories feature photographers Pablo Bobinet, Laura Marie Cieplik, Pauline Scotto Di Cesare, Robert Jaso, Manuel Obadia-Wills, Frank Perrin, immortalizing the worlds of Givenchy, Fendi, Rochas, Louis Vuitton, Bulgari and Chanel…
Crash Magazine is a French independent magazine published every trimester that can be found in all major press stores. It was founded in 1998 by Frank Perrin and Armelle Leturcq. They are both considered part of the new generation of French art critics that left a mark in the 1990s.
Crash arrived on the French market characterized with an element of the unexpected, filled with a deliberate desire to change things: characterized by a minimalist layout and design, it is constituted by challenging avant-garde visuals seeking to emphasize the beauty of things with innovative ideas. Crash worked in close relation with artists such as Air, Daft Punk, Michel Gondry during the emergence of the "French Touch". Since 2000 however, they have shifted their focus towards the "New Generation" such as Sofia Coppola, Phoenix and Super Discount.
Crash Magazine has been considered a platform for rising talent and new artists and its team is internationally recognized. This publication focuses on fashion and cinema amongst other things, fashion representing a cultural phenomenon of society and everything that is driven by it in our time. Crash has been recognized as the only French publication that dares to mix high-end fashion with urban culture, representing the image of a new generation of consumers that has recently emerged.
Crash publishes an English version sold internationally. The average reader (20–45 years old) sees Crash as a reference point that explores the fresh and upcoming trends, styles, culture and lifestyle.